Bring your student notebooks to this Seminar and get your pages 'passed.' by Buddha Zhen. Hurry and get these reading requirements done so you can reserve your Belt Test.
Graduation ceremonies are the Saturday following Thanksgiving each year, so you need to PASS YOUR BELT TEST before this graduation ceremony.
With a new school name
that represents our goals
and how we are going to get there --
BUDDHA KUNG FU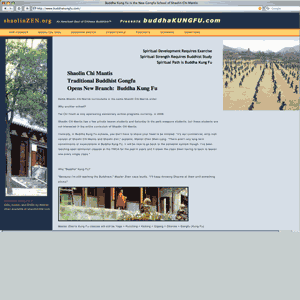 Next seminar: Last Saturday of October
Crescenta Valley Park
La Crescenta, California 91214
12:00PM (noon) to 3:00PM
updates at: www.shaolinCOM.com/events

Price: $75.00
The Kung Fu Bootcamp is not very spiritual.
Each week a new Tantui is taught.
Then you learn 2-man choreography Kung Fu fighting using the 12 Step Tantui.
Then you learn to fight with the 12 Tantui.
Then you learn to teach the 12 Tantui.
Now you know the 12 Tomtoy Bruce Lee knew.
12 Week 12 Step Kung Fu Bootcamp
12 Weeks of empowerment.
Muslim Kung Fu.
From the Muslims to the Chinese Jing Mo Federation.
From Dr. Kam Yuen of the Jing Mo Federation and Sifu Wong Jack Man.
From Buddha Zhen to you.